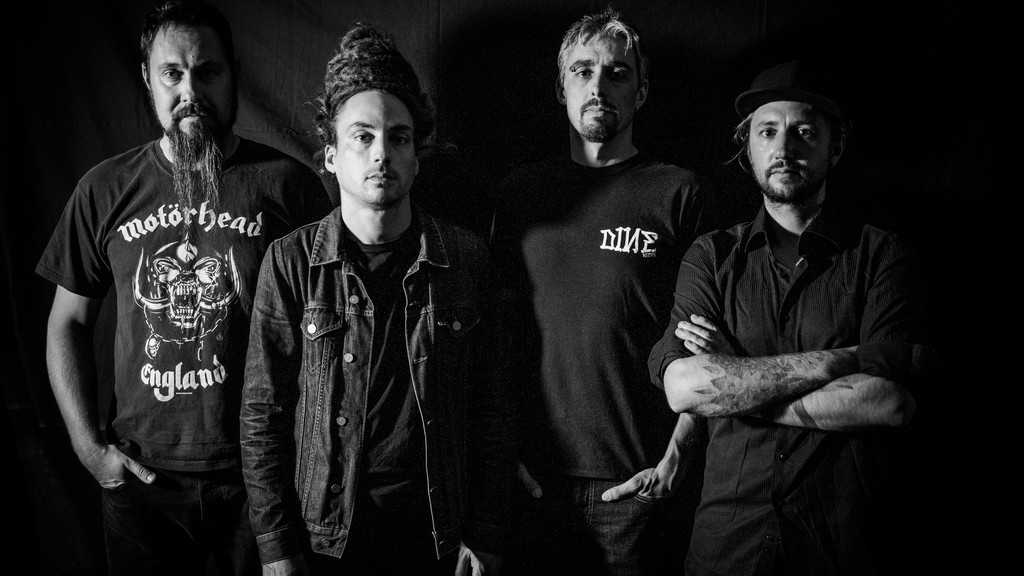 7 WEEKS, sort son nouvel album 'A farewell to dawn' chez Overpowered Records/L'Autre distribution en novembre 2016 (Suburban Records dans le Benelux).
Formé en 2006 par Julien Bernard (Chant-Basse) et Jeremy Cantin-Gaucher (Batterie), 7 Weeks a su au fil des concerts et des disques s'affranchir du stoner des débuts et créer un style inventif, mixant habilement tension et puissance avec sensibilité et expérimentation. Il en résulte des morceaux uniques, très organiques mais sophistiqués, un rock massif, nourri aux mélodies mais se faisant un malin plaisir à contourner le convenu.
Enregistré à Paris par Francis Castes, 'A farewell to dawn' fait suite à 'Carnivora' (2013) qui avait emmené le groupe sur les routes Européennes et les festivals (Hellfest,  Printemps de Bourges, Rock for People (Cz), HammerFest (Uk) ainsi qu'auprès de supports prestigieux : Suicidal Tendencies, Infectious Grooves, The Damned, Triggerfinger).