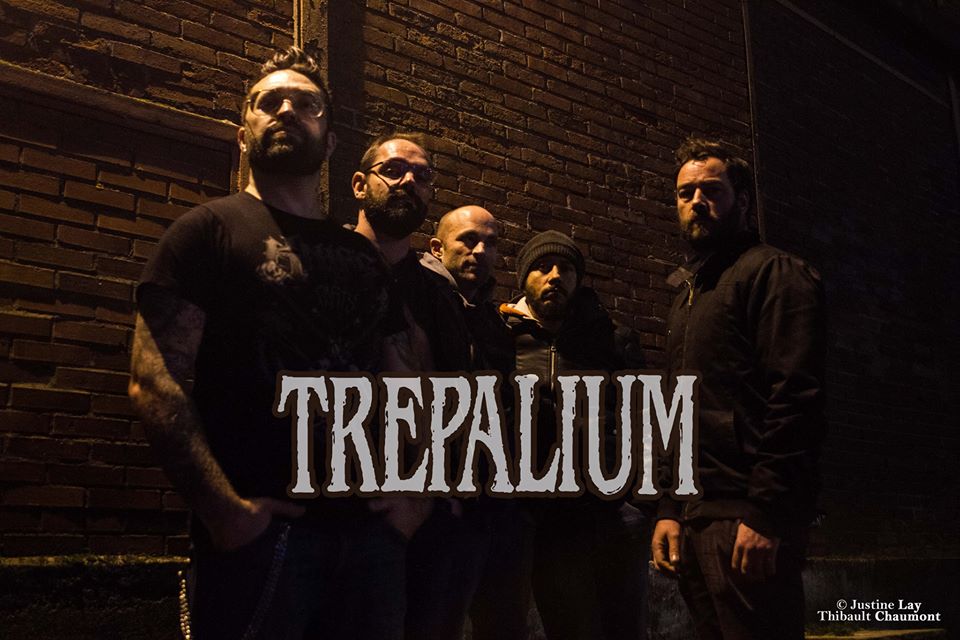 Founded in 2000 and taking its name from a medieval torture device, TREPALIUM has cultivated its difference through its technical and multi-faceted metal groove. In Latin, "trepalium" also means "work", a concept that has not escaped the group either as the combo spares no effort, being among the most talented of its generation when it comes to performing in live.
Since its creation, TREPALIUM has been part of the Klonosphere collective, an association of talented French bands of which KLONE and HACRIDE are also part, ready like them to push the musical frontiers of metal to new horizons. In more than 500 dates, TREPALIUM has established itself as one of the benchmarks for extreme French metal by sharing the stage with renowned groups and performing at prestigious festivals such as the Fury Fest (2005), the Brutal Assault ( 2007) or the Hellfest in 2006, 2009, 2012 and 2019. The group was even invited by GOJIRA on the French tour in 2009 or on their European tour in 2012.
Notable stage performances and maturity of the compositions, mixing swing theme with an already extremely groovy death metal have thus affirmed and confirmed the identity of TREPALIUM.
Their EP "Damballa's Voodoo Doll" (Klonosphere / Season Of Mist), which follows the album HNP, a little gem mixing jazzy themes and metal riffs, received a unanimous positive reception.
2017, following the departure of KK, the group recruits singer Renato Di Folco (Flayed, Les Tambours du Bronx…) and works on a new album which has just been released: "From The Ground" (Klonosphere / Season Of Mist).