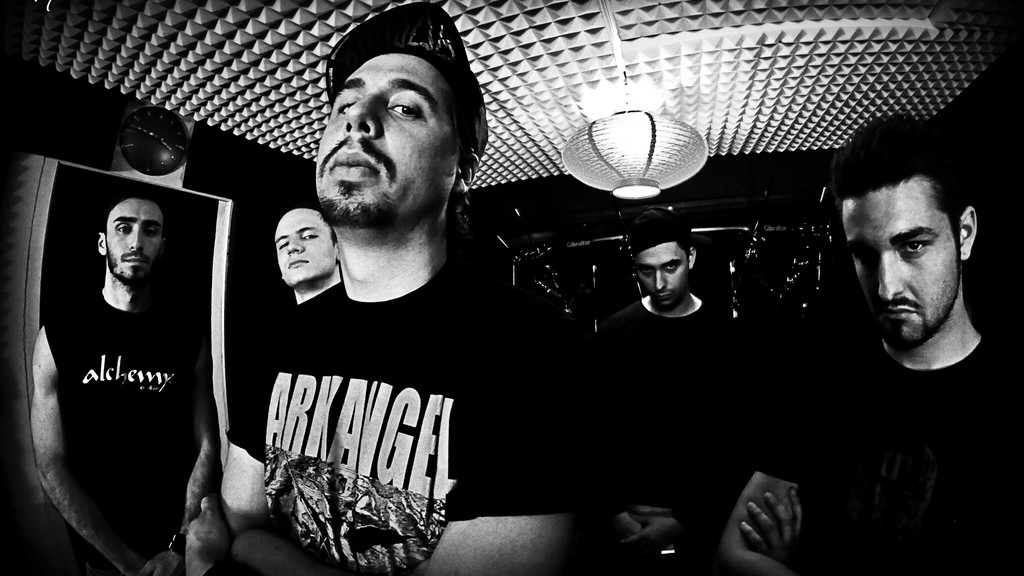 Deep In Hate is a Brutal Death Metal band from Paris.
It first released a demo untitled No Remorse before its first album, Only the Strong Survive, was released in 2008. The band quickly joined the label DeadSun Records, and the music video for their song « Payback Time » was broadcasted on Virgin 17 TV and MCM channels after a warm response by the internet community.
Deep In Hate's concept, based on a subtle mix between Death-technicality and Hardcore groove was brought further on the band's next record, Origins of Inequality, released in April 2011, this time through M&O Music label and Anticraft distribution.
Deep In Hate's music draws itself progressively, like the faces we discover on the front cover of the album, that come out of shapeless dark matter. Like those faces put together, the melody and the skills of Death metal are associated with powerful and groovy Hardcore riffs, creating contrasts like the ones that can be encountered among the most important names in Brutal Death music. Origins of Inequality has been twice illustrated through music videos, directed by Vincent Giorgetti – Halo production. The videos, mixing a fine photography to a nervous editing, transcribe the nuances of the music, forming a « violent beauty », in the continuity of an album with two faces…
Late 2013, Deep in Hate records its third album " Chronicles of Oblivion" which have been released recently and have great reviews all over Europe and farer. Driven by the will to offer a music more mature and more accomplished, thanks to the experience gained from touring, the band puts some of the progressive aspects of its music aside, and concentrates on its core, on the feelings it may procure.
Deep in Hate is now ready to conquer all the stages, and to illustrate this ambition, a live music video of the band's performance on the French Sonisphere is released in December, thus pursuing the writing of its history.