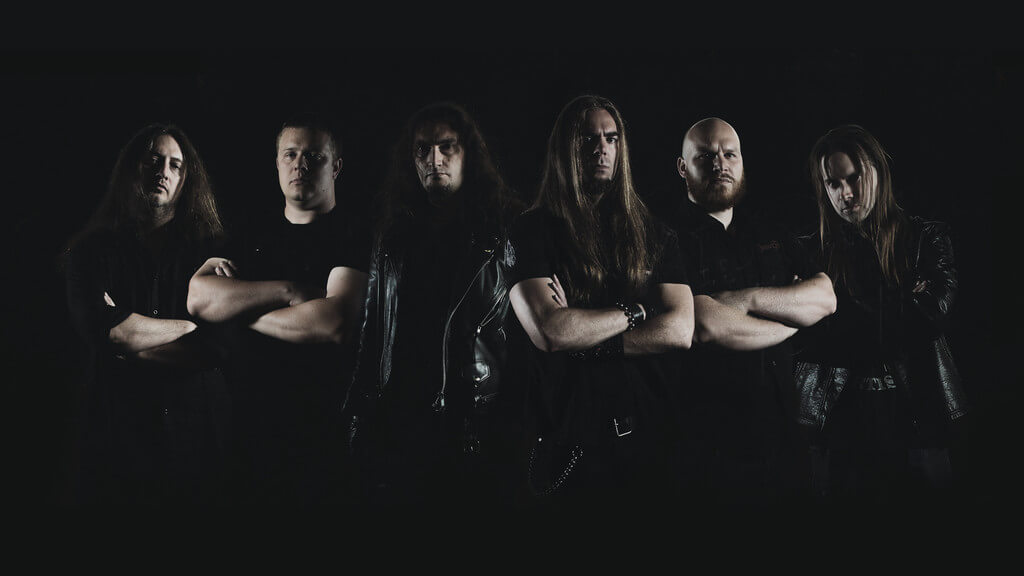 Founded in 2002 by Florian Lysy (keyboards) and the romanian guitarist Alin Petrut (Gothic), INNERFIRE is a Belgian Dark/Death Metal band with three albums and an EP . Built for the stage, the band played shows in more than 120 venues and festivals (Mean Meal Fest, Durbuy Rock Festival, LL Metal Fest, l'Entrepôt) in Belgium but also abroad (France, Netherlands, Switzerland, Luxembourg). After a 4-year pause to work on other artistic projects,
INNERFIRE released its new album 'Sacricide' in 2016, new step in the musical evolution of the band.
INNERFIRE consists of 6 members: Thomas Hubert (vocals, Age of Torment, ex-Ackros, ex-Fabulae Dramatis, ex-Orion's Night), Florian Lysy (keyboards, ex-Fading Bliss, Live keys for Gothic), Patrick Di Venti (lead guitar, ex-Ackros, ex-Shinen, ex-Mystica, ex-Nemesis, ex-Disharmony, ex-Cyclop Vision), Arnaud Vaneukem (guitar, ex-Alesia, ex-Disharmony), Lindir (bass, ex-Novak, ex-Herbert West) and François Landrain (drums, Blow Up, Inhumeanity, Between the Lines).
The first album ' In Blood We Trust ' was released in 2004 , on Painkiller Records. In 2005 , the EP ' My Lycan Me ' is released, again on Painkiller Records, recorded and produced at the Jonathas Studio by Jérémie "Phorgath" Bézier (Emptiness, Enthroned) and Xavier Carion (Channel Zero), and mastered by Attie Bauw (Scorpions).
First big step forward for the band, the second album ' Of Legends & Allegiance ' was recorded in May 2007 by the famous producer Berno Paulsson (Amon Amarth, God Dethroned, The Haunted…) in his swedish studio in Malmö. Released in spring 2008 by Painkiller Records, the album received an incredible fan and press reaction (granted 9/10 on metal.de, powermetal.de, Pavillon 666 & Northern Metal, 9.5/10 on behindtheveil, 16/20 by French Metal…), and the band was interviewed in Metallian, Mindview and many other webzibnes.
In March 2016 INNERFIRE released its third self-produced album, ' Sacricide ', recorded and mixed by Gérald Jans (Noise Factory Studio) and mastered by Andy Classen (Stage One Studio). With the new frontman Thomas Hubert, this album shows a more aggressive side of the band while keeping the specific sound of its music, like the keyboard atmosphere or the guitar harmonies. The band celebrated this release by playing shows with Agressor, Aborted, Morgoth, Incantation, Resistance, Atroxentis and Max Pie.