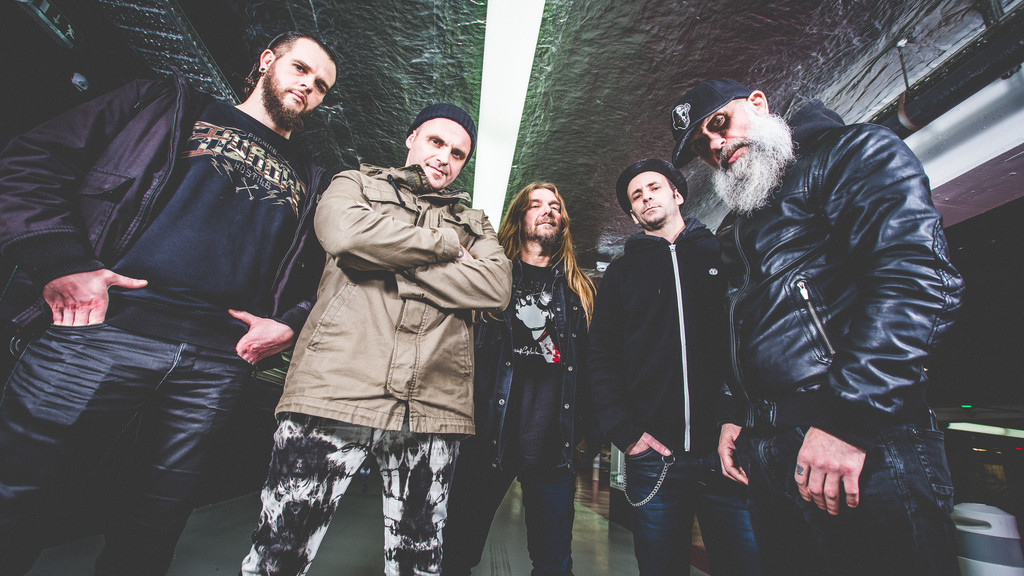 Agenda
29 October 2022

La Guerre des Gaules | Chênée | BE
Crossover : Music genre melting the rebellion of punk, the energy of hardcore, and the power of thrash metal.
While many famous American bands display their skills within that style, France's BLACK BOMB A has been the only official crossover delegation in its country for 23 years.
With 7 albums, 1 EP and 2 live DVDs under the belt, the band built an expanding carreer around their timeless style. The receipe is easy as ABC : a powerful and groovy rhythm section, groundshaking riffs, backed by two amazing vocalists : one digging deep into the abyss while the other one is flirting with hysteria.
Black Bomb A played more than 1000 gigs (among which 2 Hellfest shows in 2012 and 2018) which left hordes of fans drained of their blood, and totally devoted to the band. The interchange of energy between BBA and its audience is one hell of an amazingly contagious live experiment.
The band will be back on October 12, 2018 with a new album produced by Francis Caste, simply titled « Black Bomb A ». Enough said, when the band's monicker itself is already synonymous with headbutt.
LINE UP :
RV : Drums.
Jacou : Bass.
Snake : Guitar.
Poun : Vocals.
Arno : Vocals.
DISCOGRAPHY :
1999 : Straight In The Vein (EP)
2001 : Human Bomb
2004 : Speech Of Freedom
2005 : Illicite Stuff Live (live)
2006 : One Sound Bite To React
2009 : From Chaos
2012 : Enemies Of The State
2015 : Comfortable Hate
2016 : 21 Years Of Pure Madness (live)
2018 : Black Bomb A