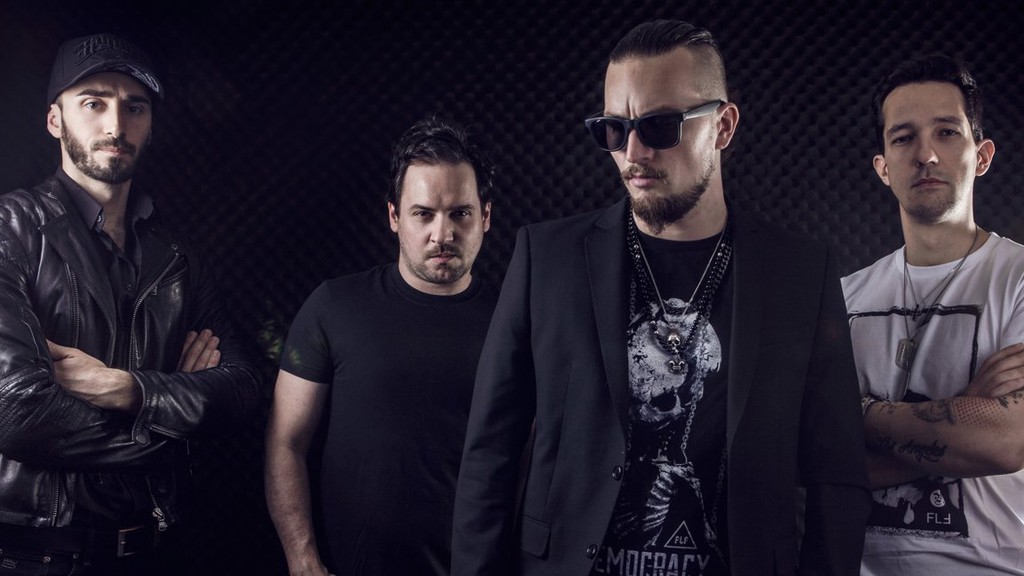 Agenda
19 April 2022

De Verlichte Geest | Roulers | Be

22 April 2022

Ragnarock | Bree | Be
Since August 25th, 2017, French metal force DAGOBA has released its seventh studio album, "Black Nova", as a cooperation of Jive/Epic for France, Ward Records in Japan, and Century Media for the rest of the world.
Formed in 1997 and inspired by 90's American metal greats such as Pantera, Machine Head and Fear Factory, DAGOBA quickly expanded their furious
sound with dark, symphonic and industrial elements culminating on what is to become their strongest album to date, "Black Nova".
Shawter – singer, guitarist, composer and leader of DAGOBA – helmed the recordings of "Black Nova", which took place at Eagle Black, his own studio in Marseille, whereas Jacob Hansen (Volbeat, Epica, Heaven Shall Burn) took care of mix and mastering.
"Black Nova" sounds massive with rich dynamics, towering riffs, vigorous shouts and infectious melodic choruses all over the place. The equally powerful artwork was created by Seth Siro Anton (Septic Flesh / covers for Moonspell, Paradise Lost, Exodus). From the first single "Inner Sun" with its powerful electronic hook to the driving and gloomy modern thrash of "The Legacy Of Ares", from the crushing yet majestic "The Infinite Chase" over to the emotional impact of "Stone Ocean", "Black Nova" impresses with diversity and excellent songcraft.
Now seven albums into their career, it comes as no big surprise that DAGOBA have grown into an intense live act as well. Apart from having conquered the hearts and souls of many especially in their home country, DAGOBA have also performed with Metallica and Machine Head, toured with Moonspell, Epica, Samael, In Flames, Sepultura and Kreator, played festivals such as Hellfest, Download, Wacken, With Full Force, Summer Breeze, Dour, Durbuy Rock as well as just recently their first Japanese headlining tour, making a distinct mark on international stages, too. To support the release of "Black Nova", European touring plans are currently being worked upon.
With such a stunning new record and reinvigorated by their new label family, DAGOBA are perfectly set up to make substantial steps further towards international recognition.
Discography :
2003 : Dagoba
2006 : What Hell Is About
2008 : Face the Colossus
2010 : Poseidon
2013 : Post Mortem Nihil Est
2014 : Hellfest MMXIV (Album Live)
2015 : Tales of the Black Dawn
2017 : Black Nova