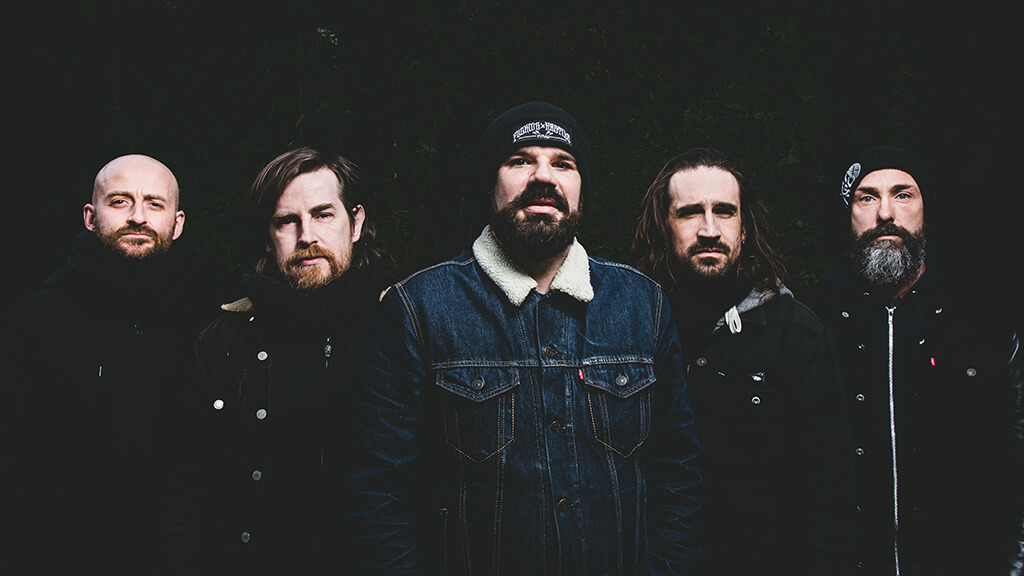 Double punch by HEADCHARGER!
HEADCHARGER return with their crunching Heavy Rock sound and setting off into uncharted waters for their 6th album, Hexagram. Paying meticulous attention to the composition of the record, and the artwork, the band has crafted a modern, fresh sound.
Through the lyrics of this 11 song opus, "Hexagram" takes us on a journey of split personality, separation, manipulation and conflict and the presence of a loved one, long gone. The group takes the concept of "Dr Jekyll & Mr Hyde" and brings it to life. Ultra-catchy riffs and choruses, from songs like Dirty Like Your Memories, Load the Dice and The One You Whant to Be, are accompanied with lightweight, almost ephemeral guitars! The ebb and flow of the music is reflected in the powerful cover art of two muskoxen; the switch from Olympian-like calm to unadulterated violence, when required to defend their territory.
The first track, Coming Back To Life, exemplifies how these Caen natives apply their trade: with melody and with power. This duality is executed to perfection thanks to the quality of their musicianship. This a true masterpiece of an album which takes tracks such as The Metamorphosis and brands them with fire. The symbolism of the hexagram, a nod to the Yin Yang symbol, adds an additional dimension to the mirror effect offered up by HEADCHARGER.
The band recorded this album at the Swan Sound Studio this autumn under the guidance of Guillaume Doussaud and Florian Giffard. It was mixed and mastered by the wizard AKA Damien Bolo (C2C, Electro Deluxe, Shake shake go …). It will go on sale through Verycords / Warner on March 24, 2017.
HEADCHARGER will wear the colors of Heavy Rock on the stages of the biggest European festivals , from Hellfest to Bloodstock UK via Sonisphere (England, France and Spain) … Today as part of Rage Tour, HEADCHARGER will set on the roads of France and Europe to promote Hexagram, conquering new fans along the way.