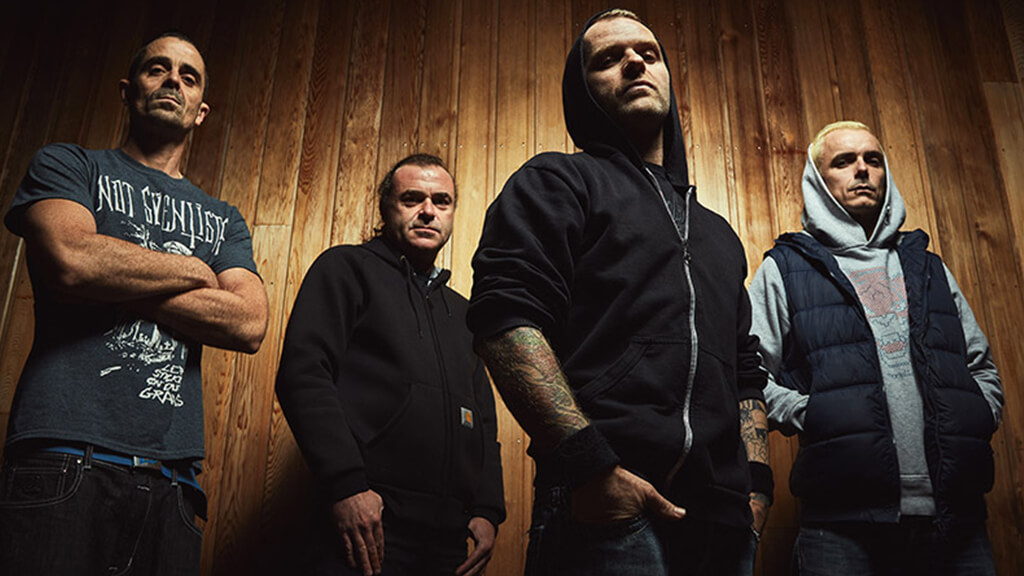 Agenda
10 June 2022

Insane Festival | Les Isnes (Gembloux) | BE
TAGADA JONES (Punk Rock /hardcore) Rennes / France
It's been already more than 20 years that Tagada Jones cross national and international stages with its punk-hardcore. The band travelled more than 25 countries, produced 9 studio albums and burnt stages over 1800 times!Undoubtedly one of the only punk band to go all around theworld singing in Frenchlanguage.
Tagada is also a band who has social, political and independence concerns. As France's alternative music scene rightful heirs, they are acknowledged by their peers (Bérurier Noir, Parabellum, Les Shériff…) to be the perfect embodiment of the French DIY.
Even if the combo started the adventure 20 years ago as a 100% punk-rock quartet, the songs took a new direction more electro-punk during few years with the arrival of a new member at samplers. Nowadays the band returns to its first love, even if the electro-indus music side isn't gone, they keep going on composing original powerful punk music.
Influences of the band are very large, it goes from English punk to 90's Californian origin forms without forgetting 80's Frenchalternative or metal and hardcore. All of this is controlled, combined and lead to a unique music footprint, the Tagada Jones Style!If the music has evolved, it remains immediately recognizable, especially due to Niko's voice, enraged songs and militant texts. Texts that have also evolved over the years but which are staying to the first concerns of the band which are, conjugal violence, unrestrainedcapitalism, oppression, wars, racism, ecology, politics … The themes remain serious, and the vision terribly lucid, the whole gives an accurate pic of the present society.
The unifying chorus and the biting guitars allow the band to find a balance between sharpened socio-political consciousness and sonorous virulence. Tagada Jones established themselves as spearhead in the modern French Punk scene.
Committed, compulsive, clear and spicy, that is the 2017 face of Tagada Jones. Pumped-up with its brand new"La Peste & Le Cholera" album, the band is ready to go on tour to spread a huge rock'n'roll energy, especially during unforgettable gigs, where the quartet reveals all its enthusiasm and generosity.
Niko > Voice, guitar
Stef > Guitar
Seb > Bass
Job > Drums