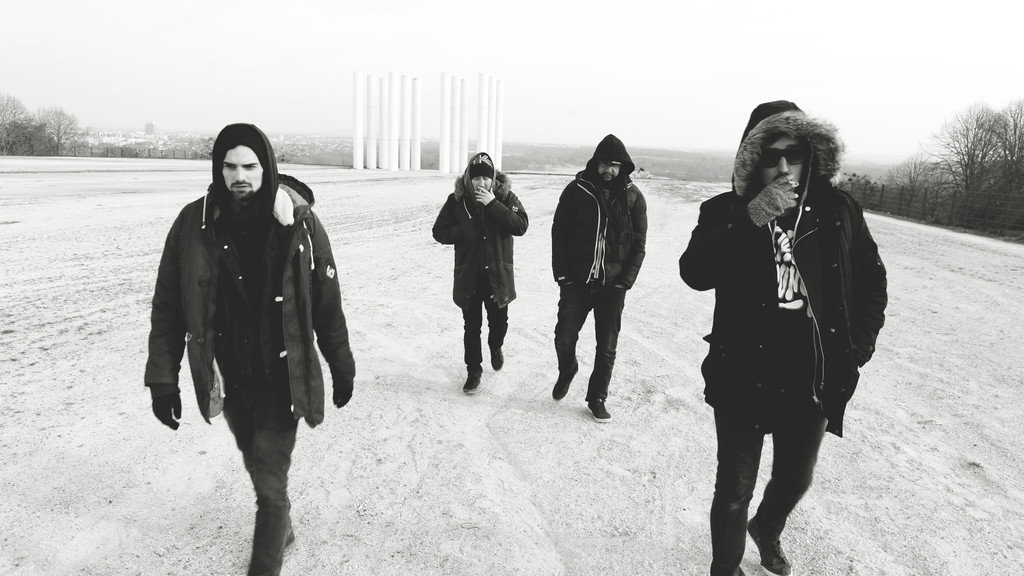 BUKOWSKI is a Paris-based power trio, formed in 2007 by Mathieu Dottel, Niko Nottey and Julien Dottel.
Their first album, 'Amazing Grace', out in 2009 and followed by an international tour through France, Europe and Argentina is acclaimed by the audience and the press, and Rock Hard magazine includes Bukowski in its Top between Megadeth and Kiss!
In September 2011, the band spares no efforts and releases a second album, 'The Midnight Sons', recorded by Francis Caste.
Once again acclaimed by the critics, the band goes on tour and stops by the biggest French festivals: Sonisphere 2011 with Metallica, Anthrax, Megadeth, Slipknot… and Hellfest 2012 alongside Guns N' Roses, Mötley Crüe, Ozzy Osbourne, Refused…
The album is awarded 'Best Rock Album 2011′ by the listeners of Ouï FM radio, and the band is crowned 'Best French band' at Hellfest 2012!
Bukowski grows to become one of the greatest future for French Metal and seems unstoppable.
2013 is the breakthrough year for Bukowski: their new album 'Hazardous Creatures' is recorded by Fred Duquesne, who definitely joins the band as guitar player.
The LP got, once again, acclaimed by the media and the band went back on tour in France but also in Japan.
In November 2014, the band is ready to record the successor of  'Hazardous Creatures'. The new album is out since March 30th 2015 :
"On The Rocks" (Verycords / Suburban in Benelux).